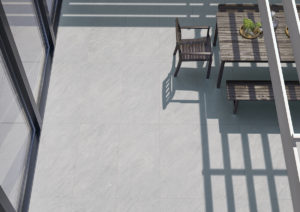 Kliff porcelain (pearl tone) and Bavaro (glaciar) arrive in our tile store at the perfect time to remember the advantages of grays as a perfect way to create a variety of atmospheres, always with a refined touch.
Contrary to popular belief, a dominant color in the decoration does not have to be perceived as limiting. It avoids the feeling of chaos that often happens when we try to incorporate too many variations. It can also convey a sense of calm and tranquility while allowing creativity to focus on making the most of the colors.
This is the case of grey, a color that, according to different studies, transmits a feeling of calm. By highlighting little, the color complements the brighter colors. Also, gray is a neutral and versatile color, with many potentials to combine with other elements.
When used well on smooth surfaces or with patterns, prints, or textures, gray can add personality to a space without making it too loud.
Ideas with gray
Here are some ideas for changing your décor from the gray color.  While minimalism, with its mantra "less is more," has an appealing aesthetic, it is important to note that gray also has its complexity so that environments gain a decorative element.
Monochromatic
Different shades of gray can create a sober and sophisticated atmosphere. Do you want to find a perfect match? Think of "creamy" whites or natural wood for your furniture and accessories. By using the same color on the floor and the walls, the project's cost can be reduced.
Living room in gray
Gray is a neutral color, so there are many possibilities. In this case, it is ideal to use on the floor and large furniture, such as sofas. You can play with different shades in the upholstery and cushions as well.
High ceilings and natural light
Gray creates an air of spaciousness when exposed to sunshine; on top of choosing the right shade; it can reflect light in different ways, adding visual interest. Add hints of pink as an accent color.
With earth tones
Materials such as leather, wood, or clay can give your predominantly gray room a natural and organic feel. Green is another color that works well when paired with gray.
Vintage
Grey is a perfect frame for antique decorations. You can achieve timeless elegance as a result.
Yellow combination
Yellows such as lemon and brighter yellows create daring and modern atmospheres, evoking the palettes of Pop Art artists. A touch of navy blue can enhance the look.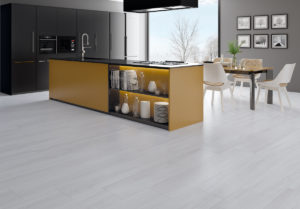 Remember, gray is synonymous with elegance. In Prosein Doral and Prosein Aventura tile stores, we have the perfect gray for your project. Visit us!